20oct16:0020:00The 'Seaside Summit' Business Event 2022
Event Details

THE business event for all local businesses operating in the tourism, retail and hospitality sectors.

An early evening event designed to celebrate the local visitor economy and the opportunities for growth for businesses in the tourism, retail and hospitality sectors.

We are inviting all independent business owners who contribute to this important sector with their passion and diversity of products and services, to the Seaside Summit in the thriving resort of Cleethorpes.

Join us for some food and some enthusiastic optimism from E-Factor and our guest speakers who will be talking about all things business. The bar will be open and we will be providing complimentary food from the following local street food vendors to the first 120 arrivals.

Season Street Food

ANother

Our host for the night will be Mark Webb, MD of E-Factor Group Ltd.

Mark is a passionate believer in the importance of local business and encouraging enterprise in all parts of the community. "I can honestly say, through all the roles I have held, there is nothing more challenging, more scary and yet more invigorating than running your own business."

Everyone at E-Factor Group is absolutely certain that local businesses are the lifeblood of this area and our mission is to ensure they are given all the meaningful support and recognition they deserve. We will strive to provide that support and champion their cause on every local, regional and national platform available.

Our Keynote speaker for the evening – Peter Avis

Restaurant Manager at the prestigious Babylon Restaurant, at The Kensington Roof Gardens in London.

Peter is a multi-award-winning customer service consultant with over 25 years' international experience in the hospitality sector. In a career that has seen him launch high-end restaurants and some of the world's most luxurious hotels, Peter's rise through the hospitality industry, from dishwasher to 2009 winner of the UK Restaurant Manager of the Year, epitomizes the power of hard work and humility, along with a continued pursuit for exceptional quality and high standards.

For over 15 years Peter played an integral role in the Virgin Group, working closely with Sir Richard Branson on projects including managing the renowned London Roof Gardens and launching Virgin Limited Edition hotels such as the Mont Rochelle Hotel and Restaurant in South Africa and the Kasbah Tamadot in Morocco. Peter was also on hand to personally supervise the wedding of Sir Richard's daughter on Necker Island.

"Like me, Peter believes it is very important in a business to take a keen interest in the people who work for them. Their happiness reflects on their performance as well as on the pervading mood of the business. Peter always goes that extra mile with his team and guests, and truly loves what he does, and that shows." – Sir Richard Branson

Peter is passionate about raising people's awareness of the importance of front of house staff in his industry. He says "I also want to inspire people in the industry and, of course keep developing Babylon. I'm always on the lookout for new concepts."

Peter is a true shining example of the basic ethic hard work really does pay of. His mother always told him that everyone has ten fingers and ten toes! it need not be frightening and that everyone should have the confidence to aspire to whatever level they may choose.

"I come from one of the poorest areas in Liverpool and I now work in one of the capital's best restaurants. Never say never!"

Stuart Jarman – Managing Director at The Potions Cauldron – Magical Drinks, Attractions and Experiences

Stuart Jarman was appointed Managing Director Aka; The Great Wizard, for the Potions Cauldron in May 2022. The drinks and attraction company has seen rapid growth and expansion over the past 18 months, and they show no signs of slowing down in 2022 for which they have already launched; a 6th signature drink, the first Potions Express at York train station and announced the opening of the second Hole in Wand in Blackpool this spring.

Stuart has successfully managed several visitor attractions including; SEALIFE, LEGOLAND, Madame Tussauds, The Dungeons and Peter Rabbit in several locations including; York, Edinburgh, Manchester and Blackpool. Stuart also worked for the JORVIK Group as Head of Operations in York prior to joining Merlin Entertainments in 2016.

Charlotte Goy – CEO, Destination Lincolnshire

With over 15 years' experience in private businesses and public sector projects, Charlotte leads Visit Lincoln driving understanding of Place DNA and delivering award winning destination marketing campaigns that make a difference. Charlotte is pioneering Visit Lincoln's future establishing Destination Lincolnshire.

Champions for the visitor economy in Lincolnshire, Charlotte will cover tourism across the county including key insights and data, explore how the industry is changing nationally and share news of Visit Lincoln's evolvement into Destination Lincolnshire.

Start-Up Academy Members – Anderlea Butters or Anderlea Butters Marketing Consultancy, Simon Yau of Simon Yau Sportography and Fran Young of Francesca Young Art.

E-Factor knows only too well the importance of encouraging and developing the new wave of local entrepreneurs that will attract and service the growing numbers of visitors to our area. A few of our new Start-Up Academy members will share their enthusiasm on stage, and introduce their own ideas and the reason why they believe the Academy will help them grow their brands into worthy members of our trusted business community.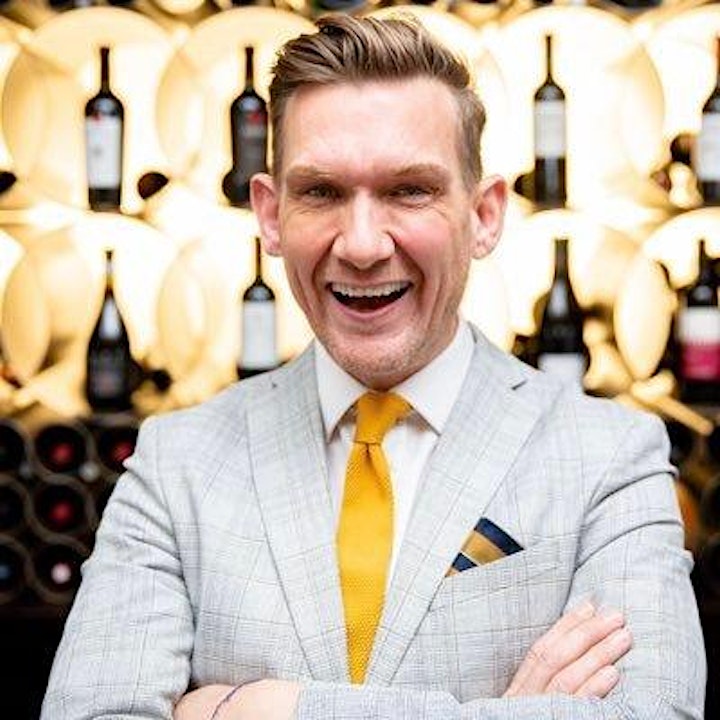 more
Time

(Thursday) 16:00 - 20:00
Location

Parkway Cinema

Kings Road, Cleethorpes, DN35 0AQ